COMMERCIAL LOSS AFTERMATH
11/20/2018 (Permalink)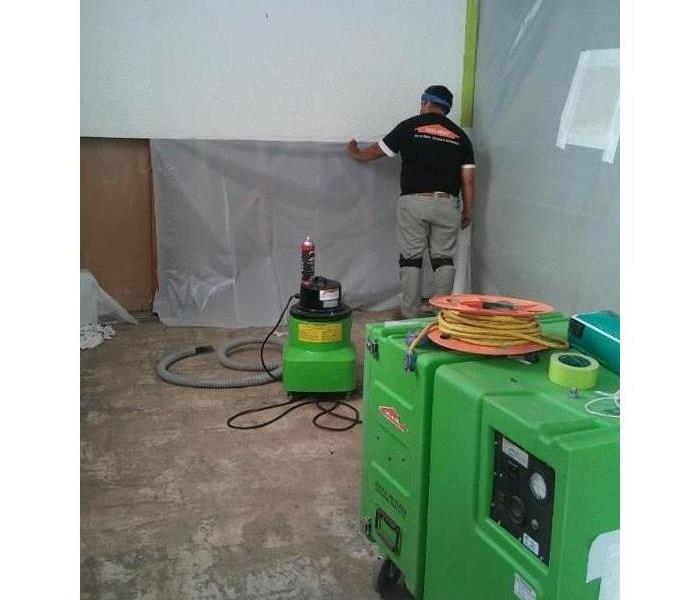 SERVPRO of Northeast Long Beach / Lakewood is ready to handle all types of commercial loss. Whether you own a small business or large corporation, our team is ready to repair damage resulting from, but not limited to, water, fire, storm, and mold. Depending on the size of your facility, we will categorize it into one of three categories.
The first category involves small commercial losses involving 15,000 square feet or less of affected floor space, including a stand-alone retail establishment, a daycare facility, or a portion of a larger structure. The second category involves midsize commercial losses ranging from 15,000 to 60,000 square feet of affected floor space, including multi-family properties, a midsize school, or a small shopping center. The third category involves a large commercial loss typically involving more than 60,000 square feet of affected floor space. The building or buildings will likely be large structures including a hospital, school, or university.
Moreover, claims involving commercial structures can present a number of challenges to the claim professional, especially since no two commercial building losses are ever the same. When examining commercial losses, adjusters must take into account three major considerations.
The first is multiple stakeholders. Multiple property owners and tenants, primary leases and subleases, mortgages, and liens all impact the investigation of a building loss and become essential considerations in the adjusting process. After confirmation of policy information, an adjuster will need to analyze the lease agreement between landlord and tenant, which often contains provisions that outline the rights to make improvements to the leased space.
The second major consideration is construction uniqueness. Each type of occupancy is comprised of different construction principles and methods and can vary in terms of size, alarm and fire systems, interior finishes, and tenant improvements. Because of the range of characteristics, familiarity with commercial building structures and alternative repair methods will contribute to the proper overall loss assessment.
Lastly, adjusters must be aware of commercial policies that may have coverage for business interruption, including business income and extra expenses. After a full assessment, the claim settlement amount should be based on the cost of repair or replacement at the time of the loss. The adjuster also must calculate for depreciation based upon age, usage, and obsolescence of building items. Coming full circle to the start of the adjusting process, the claim settlement needs to take into account the insurance policy of the property.
In the event of a commercial loss, repair and recovery depends on the size of the facility, the parties involved, the construction of the building, and existing policies. SERVPRO of Northeast Long Beach / Lakewood will do its best to help you in the aftermath of a commercial loss by working with adjusters and getting you back on your feet. Call us anytime, day or night, for fast and professional service.