HOW TO PREVENT AN ELECTRICAL FIRE IN YOUR LONG BEACH RESTAURANT
6/11/2019 (Permalink)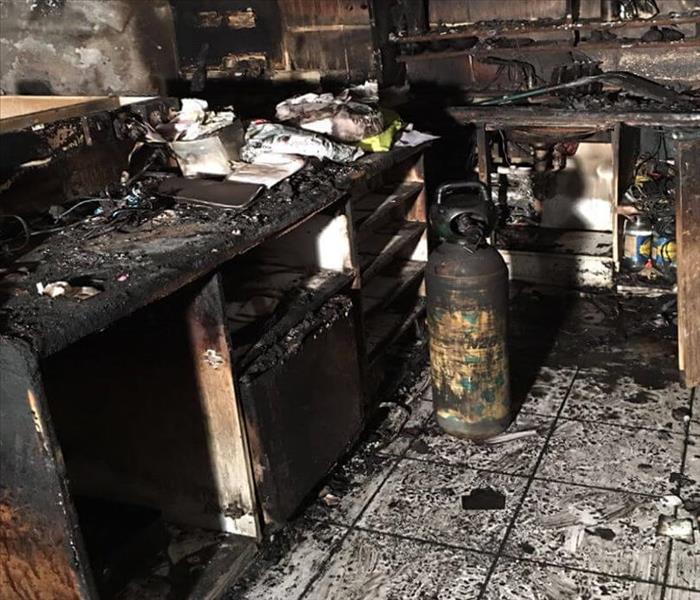 Commercial fire damage remains a strong concern for restaurant owners in Long Beach, Lakewood, and across the nation. In the U.S., restaurant fires can cost $60,000 on average, amounting to approximately $165 million every year, according to the National Fire Data Center. We hope the following tips can help you eliminate injuries and property damage in your restaurant resulting from electrical problems.
Electrical Fire Prevention
The second leading cause of fires in the restaurant industry is electrical fires. Often, they can be prevented with routine maintenance and employee training. Common causes of electrical fires in restaurants include extension cord use, overloading electrical systems with too much equipment, or storing combustible materials too close to an electrical panel. You can follow these steps to help prevent electrical fires:
Begin a regular maintenance and inspection program.
Train staff to identify hazards, such as locating breaker switches, identifying unsafe electrical cords, and how to report hazards.
Hire only qualified contractors that are properly licensed to perform electrical work.
Schedule regular maintenance on electrical equipment, and watch for hazards like frayed cords or wiring, cracked or broken switch plates, and combustible items near power sources.
With these helpful tips, SERVPRO of Northeast Long Beach / Lakewood hopes your commercial restaurant remains free of fire and commercial damage. If you find yourself in an emergency, we're available to help 24/7.