SIGNS OF A SLAB LEAK
9/3/2019 (Permalink)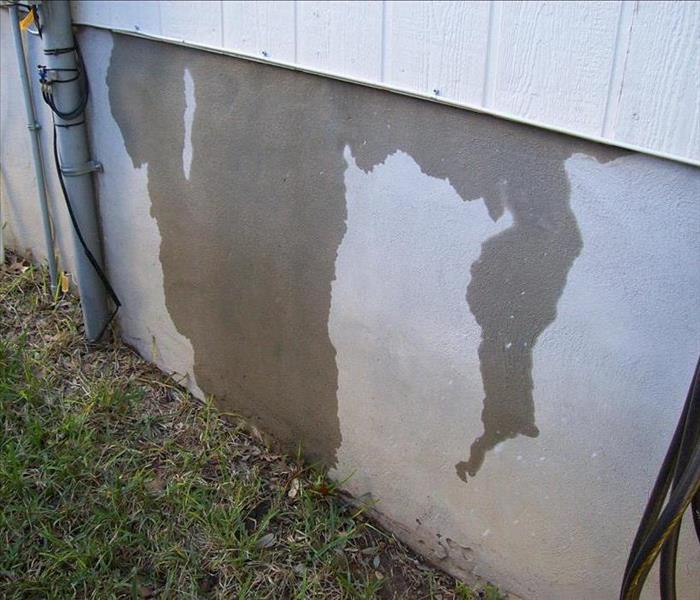 Water damage can occur in a variety of ways, including a slab leak. A slab leak is a term to describe a leak that has developed in the copper water lines running below the concrete foundation of your home. When these same leaks are above ground, in the wall or ceiling, they are known as pinhole leaks. Check out the signs in this list, so you'll be ready if it happens to you.
Your Hardwood or Tile Floor is Suddenly Hot
Do your floors suddenly feel hot? You might have a hot-side slab leak that is running 24/7 and heating up your floors from below. Unfortunately, those nice warm floors are costing you a bundle to heat all that water!
If you have carpeting, you probably won't detect the hot spot right away. If you have pets, you may notice them lying in a certain spot repeatedly on cool days, so check the floor and see if it's warmer than surrounding areas.
Low Water Pressure
With so much water flowing out of leaks or breaks in the pipes, that leaves less water to travel to your fixtures, resulting in sudden low water pressure. If you're not using water at the same time anywhere else in the house, like the washing machine or the shower, you could have a slab leak that's stealing your water pressure.
Bad or Musty Smells
If water from a slab leak bubbles up under your carpet, mold and mildew growth will soon follow. If the leak wicks up into the drywall, you could also develop mold in your walls. While these types of mold growth are usually not visible, you will definitely start to smell them! So if areas of your house suddenly smell musty, check this list for other signs of a slab leak.
If you think you have a slab, don't hesitate to call us 24/7. We will identify the source of the problem, restore your home or business to preloss conditions, and make it "Like it never even happened."